First, they took the auto companies down, then went to Congress and the White House with hats in hand.  Then, armed with billions in taxpayer money, their jobs were saved and their union ended up as a major shareholder.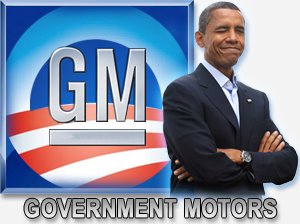 Now, they're mad at the deal they got:
Unhappy hourly workers at General Motors Co.'s Orion assembly plant are planning a demonstration next week at the United Auto Workers international headquarters, Solidary House, to protest a two-tier wage structure that could impose lower wages on some of its current members, The Detroit News has learned.

A bulletin is being circulated by union dissidents among members of Local 5960, asking workers to join them at noon Oct. 16 in front of the Solidarity House on East Jefferson in Detroit.

The bulletin, circulated by UAW activist Wendy Thompson via e-mail, was obtained by The Detroit News this morning.

Local 5960 member Juan Gonzales confirmed plans for a demonstration seeking repeal of the two-tier wage agreement. The bulletin asks participants to bring picket signs and petitions.

Local union officials weren't immediately available for comment.

The union dissidents are unhappy with a deal struck last week between the union and GM to pay about 40 percent of workers being recalled to the Orion plant half the traditional $28 hourly wage.

The bulletin says UAW President Bob King and the local shop chairman, Mike Dunn, "have forgotten who they work for, let's help them remember."
Now, that's gratitude!
__________________
"I bring reason to your ears, and, in language as plain as ABC, hold up truth to your eyes."  Thomas Paine, December 23, 1776
For more news and views on today's unions, go to LaborUnionReport.com.